Over ons
Al jaren lang is het mijn droom een eigen manga winkel te starten, waarbij ik een persoonlijke touch aan het assortiment kan geven, maar toch voor ieder wat wils kan bieden.

In 2017 zijn we gestart, en sindsdien maken we een stevige groei. Momenteel zijn we nog een winkel in winkel concept, maar met een paar jaar hopen we een werkelijke vestiging te kunnen verwezelijken.

Onze naam, the Splendid, is dan ook gegroeid uit de groei en acceptatie die de reputatie van Manga heeft bereikt. Waar het ooit begon als een niche product, met een taboe reputatie, is de acceptatie om cosplay, manga, en alles wat hiermee verbonden is, uitgegroeid tot een wijder geaccepteerd concept in Nederland, en deze groei vinden wij natuurlijk splendid.

Over de tijd heen, zal deze website ook met ons mee groeien, en zullen, evenals het bedrijf aanpassingen altijd volgen. Het leven staat immers nooit stil.
Uiteraard is en blijft het leukste de winkel zelf een bezoekje te brengen, hier kunnen we je ook persoonlijke tips geven of eventueele nieuwe manga's of je helpen te zoeken naar die ene volume die je nog nodig hebt. Voel je meer dan vrij, als je in de gelegenheid bent ons op te zoeken, en geregeld kun je ons ook vinden op diverse conventies.

Ben je benieuwd waar je ons kunt vinden, bezoek dan ook rustig onze Facebookpagina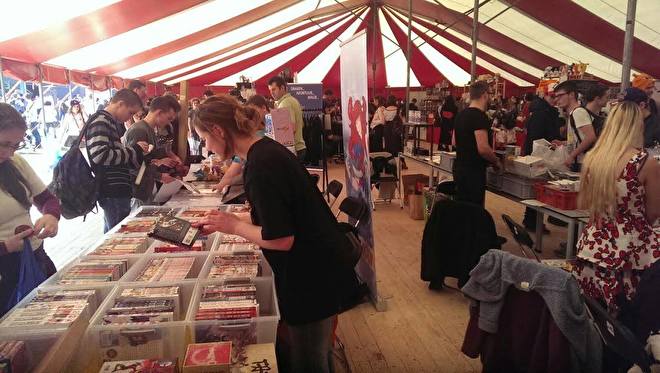 Winkelwagen
Geen artikelen in winkelwagen.